FULL SERVICE CONSULTATIONS (MONTHLY FEE)
In order to assist you throughout the job search, Jessica offers more in-depth job search assistance. Packages are as follows:
Junior Package: For $250, you will receive:
An attention-grabbing resume that will pass through computerized applicant screening softwares
Personalized training on how to write a cover letter that a hiring manager will read (and be impressed)
A 60-minute mock interview
2 30-minute phone trainings, which may include (based on individual needs):
Encouragement and education on how to apply to jobs that are not on the internet
In-depth, advanced interviewing skills
Negotiating a higher salary/Education on fair market value
Motivation and encouragement to continue on your job search

Executive Package: For $350, you will receive:
An attention-grabbing resume that will pass through computerized applicant screening softwares
Personalized training on how to write a cover letter that a hiring manager will read and be impressed by
2 60-minute mock interviews (styled as a first and second interview)
A list of companies in your local/state/national market who would hire someone with your background
4 30-minute phone trainings, which may include (based on individual needs):
Encouragement and education on how to apply to jobs that are not on the internet
In-depth, advanced interviewing skills
Negotiating a higher salary/Education on fair market value
Motivation and encouragement to continue on your job search
Networking skills building

---
RESUME WRITING/COVER LETTERS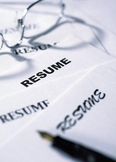 Jessica develops winning resumes and cover letters to honestly and ethically present you in the best light. Having assisted Fortune 50 companies in identifying top talent, she is aware of the details that hiring managers are looking for. Formatting will maximize space and make reading efficient and appealing. Resumes and cover letters cost $100.00 each. Jessica has assisted clients from entry level to C-level executives in restructuring resumes for maximum effectiveness.


---
---
MOCK INTERVIEWS/CONSULTATION/DEVELOPING A PERSONAL BRAND
Jessica will provide you with industry-specific and general interview questions and will educate you on the best way to answer these with flair and confidence. Consulting may be completed via telephone, Facetime, or Skype. Receive honest feedback that your recruiter does not have time to provide for you. Whether you are unaware of how to answer tough interview questions, need assistance on how to negotiate salary, or are unsure of how to present yourself, Jessica can assist you with career planning, interviewing, negotiation, and more. (Fees for this service are non-refundable.)

---
MOTIVATIONAL SPEAKING and OUTPLACEMENT SERVICES
Jessica is available to speak with students, unemployed professionals, and for professional team building events. Some suggested topics which she has delivered presentations on include:
Networking to Increase Your Job Prospects
How Cold Calling Increases Your Sales Profitability
Maximizing Business Development in any Economy
Presenting Yourself as a Brand to Get Hired/Promoted
Resume Do's and Don'ts
Interviewing to Get the Job
Career Seeking Must-Knows

Contact 561-573-3500 to price speaking engagements and outplacement services.