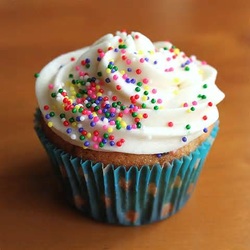 "You're a temp. As long as you don't poop yourself, you'll be fine...Even if you
do, they'll probably keep you"
"We are being paid minimum wage. That means minimum work"

If you have not seen this brilliantly written show, it is about 2 working girls aspiring to own their own cupcake business. And these 2 girls get into some funny stuff together!

In the episode, Caroline wants to be the star temp, and be what a company would look to hire. Max, the "bad girl" of the show is going in to collect a paycheck, and unfortunately, what too many people think of temp work.

In many cases, temporary work is the doorway to a future long-term opportunity. If a temp is good enough, has the work ethic a company seeks, and the right attitude, there is a strong chance he/she will be hired. Companies create positions for the right hire more than they advertise! Also, when the company calls an agency, they don't know if their employee is actually in the Bahamas, or whether he/she is interviewing! Always be the right candidate.

And whatever you do, don't poop yourself on the job, even if Max says it's ok!