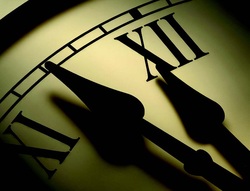 Why are you waiting to update your resume? Are you thinking you are stable at your job? That can only update your resume right before you send it out? Are you waiting to practice interviewing until you have an interview time on your calendar?

If so, you are too late!

Let me explain...

If you wait until you are laid off or actively seeking a job, you are selling yourself short in a variety of ways. First, you are not adding valuable information to your resume in real time, thereby forgetting important details, such as the topic you presented, the old and new software you worked with, and the training you completed. You are missing portions of valuable work experience which set you apart from other employees. A company knows what your general job description looks like. Yet, they have no idea how you have made the position yours, by adding the personal touches only you provide to personalize your role. Secondly, you are not tapping into the hidden job market, networking, thereby passing up what could be your dream job. Everyone is always in the market, unless you own your own company. Even then, there could be enough of an offer to potentially interest you. You cannot explore opportunities if you are not refreshing on paper, thereby reinforcing, your strengths to yourself. Think about it.

Like anything else, interview practice takes time. It takes a lot of effort, rehearsal, and practice. You won't get the luxury of time, if you are scrambling to meet with a job coach the day before your interview. You are already going to be nervous, and are not going to be focused enough to absorb all the information about the company, the position, and how to most effectively answer questions.

I have seen people from entry level to C-level make the same mistake, time and time again.

The last minute is too late! If you wait until the car is empty to fill up with gas, you're going to be pushing it to the nearest gas station. And where I'm sitting, in South Florida in July, that just doesn't seem pleasant. Refuel. Give yourself a little bit of time. Stop scrambling. You will make a better impression!