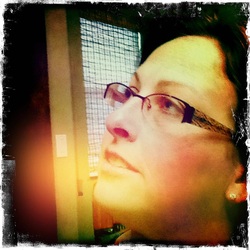 No, my loyal readers, this is not a pornographic post! Your cover letter should be no more than 3 paragraphs. 3 short paragraphs! You really don't want to lose your audience before he/she opens your resume.

And speaking of resumes, there is various discussion of whether a resume should span 1 or 2 pages. Based on your level of experience, I am fine with a resume spanning 2 pages, going back no longer than 10 years. Please, any longer than that, and you are not going to captivate your audience in the 20 seconds or less it takes to scan said resume. A full CV is not required for most positions, but is helpful to have on your hard drive to discuss talking points which may be over 10 years old but remain relevant.

When to follow up after an interview? More than a day is too long! A brief thank you email, including an opening to have the interviewer contact you with questions should be in his/her inbox no later than the morning after you interviewed. Too much time goes by, and your follow up skills may be questioned, especially if a competing candidate emailed sooner!

Good luck and happy hunting!